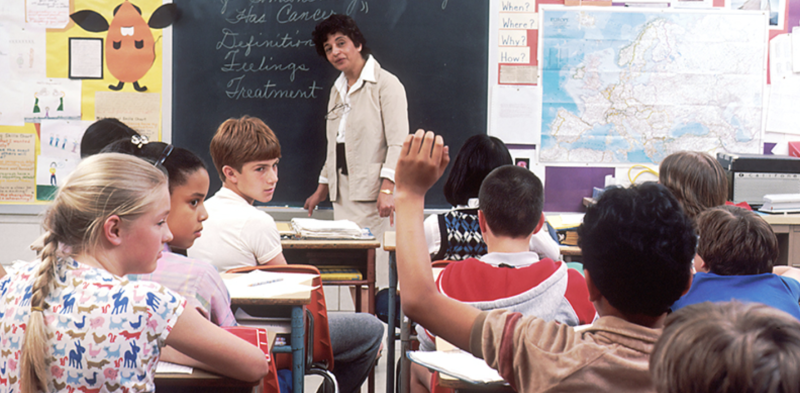 Substitute Teacher Intensive
with Linda Roy
$8900
Substitute teaching is valuable and rewarding, benefiting the employee and the school.
Whether new to substitute teaching or looking to freshen your classroom presence, this program will enhance critical skills & understandings that will lead to your success at any grade level. Through class presentations, discussions and readings, we will address behavior expectations, cover how to get and keep students on task and build positive relationships.
Examine lesson plans at all grade levels, preview what to expect on any day on the job, and discuss the role of technology in today's classrooms. Consider the variety of subbing opportunities in special education and review the professional behaviors that will ensure you're kept as busy as you wish. Leave the course with a notebook containing the course presentation, relevant readings and resources that will support you on the job.
Tours of elementary, middle and high school buildings will give you a sense of what today's classrooms look like no matter which district you work in.
Course requirements include state-mandated fingerprinting, Criminal History Records Check (CHRC), and submitting a job application to RSU23 &/or Saco Schools (unless already employed by either district). Access to a computer & valid email address is required.
Course fee reimbursed upon successful completion of all requirements. If hired by Saco &/or RSU 23 schools, you will receive the highest substitute pay rate for that district. No class 2/20 or 2/22.
Linda Roy taught primary grades in OOB schools for 39 years and has a Professional Teacher MS. Ed degree. Since retiring, she has regularly substituted K-12 in our local schools.
Jan

23

-

Mar

1st

,

2023

Mon and Wed

for

10 weeks

from

3:30 - 5:00 pm
OOB HS
207 934 4461
40 E E Cummings Blvd.
Old Orchard Beach, ME 04064 Get directions