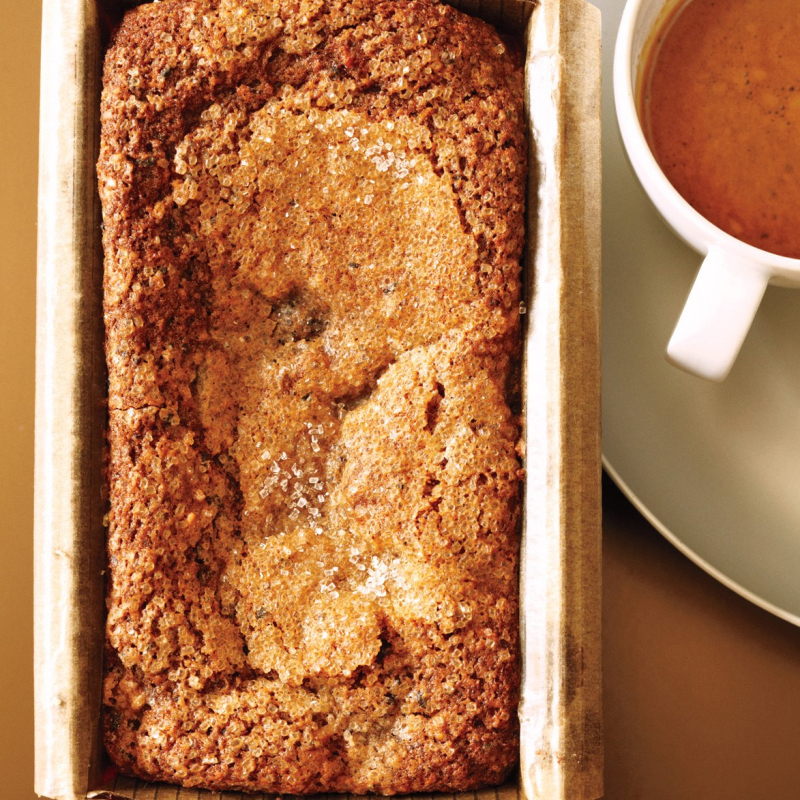 Loaf & Tea Cakes!
with Briana Holt
$4900
Quick breads, tea breads, loaf cakes, teacake, & pound cake! There are many names and many ways of making these types of loaves and cakes, and the appeal is that they are tasty, endlessly customizable, and quick! We will bake three kinds of cake, exploring tips and troubleshooting techniques to get the most out of your cakes. You will learn proper mixing techniques, how to choose quality ingredients, using whole or heritage grains, and interesting ways to make your cakes more special. Each student will leave with a whole cake and some slices, and we'll snack on different types of loaves/tea breads while baking!
Please bring your own 9x5" loaf pan, dish towel, rubber spatula, wooden spoon, measuring spoons & an apron.
Briana Holt started working as a baker at 13, continued through college and began her professional career running an elite pastry kitchen in Montauk, Long Island moving on to sling pies and donuts at Brooklyn's Pies and Thighs, and then found her way to Maine, where she paired up with owners of local hotspot Tandem Coffee Roasters. Briana now showers the city of Portland with her skillfully crafted scones and pies.
Code: 20CLNR.55.417
May
23
-
30th
,
2017
Tue
for
2 weeks
from
6:00 - 8:00 pm
OOB HS
40 East Emerson Cummings Blvd
Old Orchard Beach, ME 04064 Get directions
Room: 111A