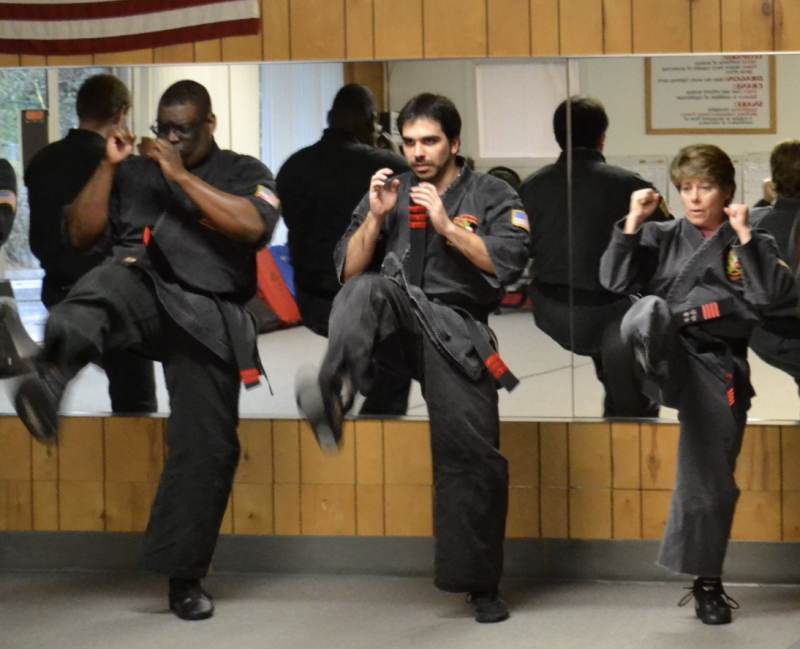 Intro to American Kempo Kickboxing
with Gilbert (Gil) Doughty
$2500
Learn the basics of American kickboxing, a full-body-strengthening martial art with origins in Far East Asia. Designed for any age, body type, or skill level, movements include punching, kicking, deflections, and evasions. Well-distributed balance and energy-efficient techniques are also included. 
Required: Proof of registration. Wear sneakers and comfortable athletic clothing, and bring a yoga mat for stretching, if desired.
Sensei Gil Doughty began practicing martial arts in the 1970s. He has trained with Maine Karate Association founder Sensei Reggie Groff, Master Seung Ook Choi of Choi's Kickboxing and Tae Kwon Do, and Sensei Bruce Cross & Master Steve DeMasco of Villari's Shaolin Kempo.
Oct

24th

,

2023

Tue

for

1 week

from

6:00 - 8:00 pm