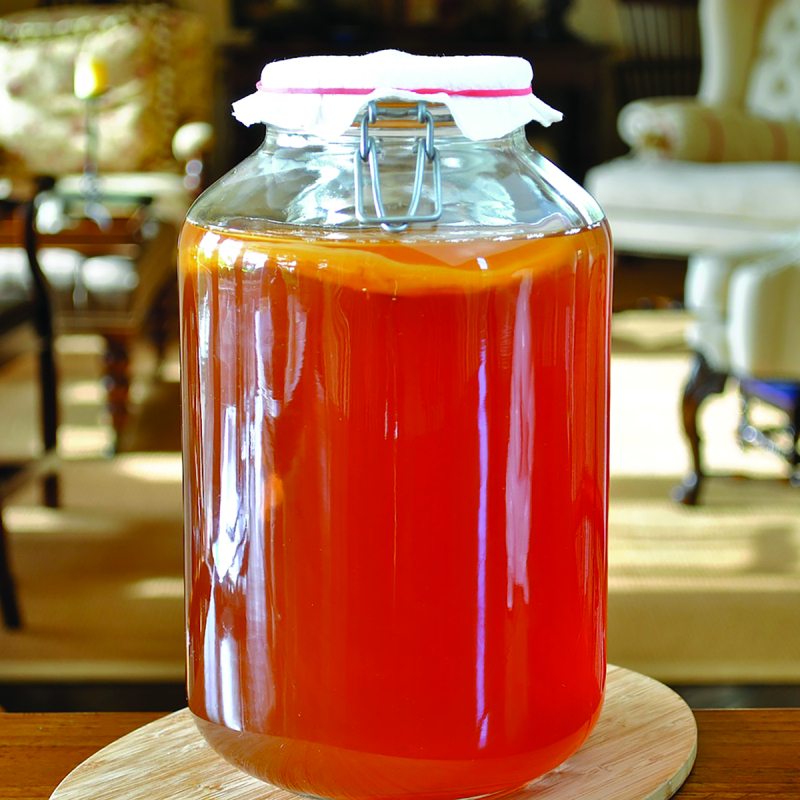 Ferment This! Kombucha - Live Online
with Emma Holder
$2000
Join us for ONE or all FOUR of Emma's Fermentation Presentations! Zoom in and create in your own kitchen! 
Buy a $4 bottle of kombucha or make your own for pennies! It's simply sweetened black or green tea with a culture added and allowed to ferment. We will make both a primary and a secondary ferment with your favorite fruit/juice (yum! Blueberry kombucha!) Discover some fascinating history, some microbiology, troubleshooting, the right glassware, and what the heck is a SCOBY? Registration closes at noon on 10/13, Emma will then email your Zoom link, materials list and instructions. A video of the process will be sent after class. SCOBYs, included in course fee, will be available on 10/16/23; call (207) 934-7922 to set a pick-up time!
Emma Holder attended McGill University, earning a BSc in 1991 and a Masters in 1993 in microbiology and immunology. Her passion is to connect with people and provide enjoyable learning experiences to create healthy, happy lifestyles.
Oct

19th

,

2023

Thu

for

1 week

from

7:15 - 8:15 pm

Will run
Online Class
For more info, call us at (207) 934-7922