Filter by Subcategory
Professional Development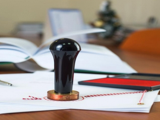 Becoming a Notary Public - Live Online
with Michael Thomas Foley

Next available session starts Mar 11, 2021 at 6 pm

, runs for 1 week
A notary's primary duty is to formally witness transactions involving paper documents and, in Maine, officiate at weddings. Prepare to be commissioned as a notary public, learn the history of the office, its powers and duties, eligibility, procedures and record-keeping. Applicants must be residents of ME or NH residents who are regularly employed or carry on a trade/business in ME. Leave with the testing and paperwork ready to submit to the State. License is approximately $50 and is valid for seven years. Masks and distancing required.
3/3/2021: Class moved to online/Zoom format.
Michael Foley, an appointed ME Notary & Dedimus Justice for 10+ years, has notarized countless documents and performed many marriage ceremonies. He has been serving his community for over 15 years in various elected & appointed positions.
Intro to Fiction Writing - Live Online
with Maryssa Gordon

Next available session starts Mar 11, 2021 at 6 pm

, runs for 2 weeks
Write a rattling good short story!
With a focus on setting, characters, plot, point-of-view and tense; learn the tools of building a proper short story. You will be encouraged to work on your story between class sessions and have the opportunity to give and receive feedback to help improve your story writing. Have a notebook and writing utensil available.
Registration closes at noon the 1st day of class.
Note: Need to get comfy with online classes? For more info visit https://oobsaco.maineadulted.org/online-classes/
Maryssa Gordon, BA in English & Creative Writing, will complete her MFA in Creative Writing this winter. She is a freelance writer and editor.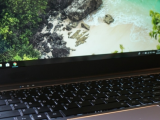 Workshop 203 - Intro to MS Office 2016 - Publisher
with Jeanne Cassidy

Next available session starts Mar 16, 2021 at 5:30 pm

, runs for 1 week
Our two-week sessions are offered for those who have mastered the basics taught in the New Computer User Workshops 102-103. Each class is a stand-alone and not dependent on the others. In class laptops with MS Office 2016 provided. 
Enjoy a six person class maximum for a supportive learning experience. Masks and distancing required.
Introduction to MS Office 2016 - Publisher: This entry level desktop publishing tool is often included in the Microsoft Office suite. Learn the basic functions to create greeting cards, flyers, handouts, newsletters, certificates and more! Complete a project during the workshop.
Prerequisites: For those who have mastered the basics taught in the New Computer User Workshops (comfortable with laptop and/or desktop keyboards and software). A proficiency with Microsoft Word and/or other MS Office products is a plus.
Jeanne Cassidy, MA, CPCM, PMP, has worked with computers for 30+ years in the military and aerospace industry. She enjoys sharing her extensive experience with people who want to become more familiar with existing technology.