Filter by Subcategory
Health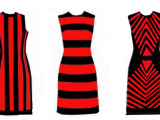 Dressing for Illusion
with Candace Sanborn

Nov 29, 2022 at 6 pm

, runs for 1 week
What do you want people to notice about you? Dressing for illusion is about learning where to put color and embellishments, or not put them, to intentionally draw the eye toward areas of your body you want to be seen and away from spots you want to minimize. The instructor will guide you on how to do this based on your body shape.
Candace Sanborn, owner of Radiant Image, has 30 years of branding and marketing experience. Her mission is to apply her wealth of knowledge to people, particularly women, to increase their self-confidence by helping them feel great about their appearance and connect effectively with others.
Will run
DIY Hair Treatments
with Kristen Bartlett

Dec 12, 2022 at 5:30 pm

, runs for 1 week
Natural treatments are great for your hair but can be pricey! So instead, learn some simple recipes you can make that will leave your hair feeling wonderful! You'll leave this workshop with a personalized dry shampoo, vinegar rinse, plus a handful of other recipes! Tuition includes ingredients. Masks optional; proof of registration required.
Required: Bring two clean 12-16 ounce lidded jars and an apron.
Kristen Bartlett, owner of Alley Oop Apothecary since 2020, was exposed to art & crafts very early, inspiring her lifelong creative path. With schooling in drawing, oil painting, graphic design, photography, and business Kristen practices many forms of art & crafts.