Filter by Category
Our Classes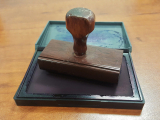 Becoming a Notary Public
with Michael Thomas Foley

Dec 3, 2020 at 6 pm

, runs for 1 week
A notary's primary duty is to formally witness transactions involving paper documents and, in Maine, officiate at weddings. Prepare to be commissioned as a notary public, learn the history of the office, its powers and duties, eligibility, procedures and record-keeping. Applicants must be residents of ME or NH residents who are regularly employed or carry on a trade/business in ME. Leave with the testing and paperwork ready to submit to the State. License is approximately $50 and is valid for seven years.
Required: Masks and physical distancing.
Michael Foley, an appointed ME Notary & Dedimus Justice for 10+ years, has notarized countless documents and performed many marriage ceremonies. He has been serving his community for over 15 years in various elected & appointed positions.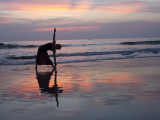 Morning Yoga Flow & Meditation - Live Online
with Jessica Gagne
Start your day grounded with this 45-minute yoga + meditation class. Explore a different type of meditation and flow of yoga poses each week. Some weeks we will begin with meditation and others we will close with it. The class is suitable for beginners and experienced yogis alike.
Required: Zoom connection, comfortable and flexible clothing, a mat (or something that subs for one), room to move, and a spot to be seated comfortably for meditation. Blocks and a strap (or a substitute for them) can be helpful. 
Jess Gagne, RYT200,  took her first yoga class at the Y in 2000 while recovering from an illness and has been practicing ever since. Last year, she completed her 200 hour Yoga Teacher Training program with Samudra in April. Jess strives to bring together breath, mindfulness, strength, fluidity, with a dose of humor into each of her classes.